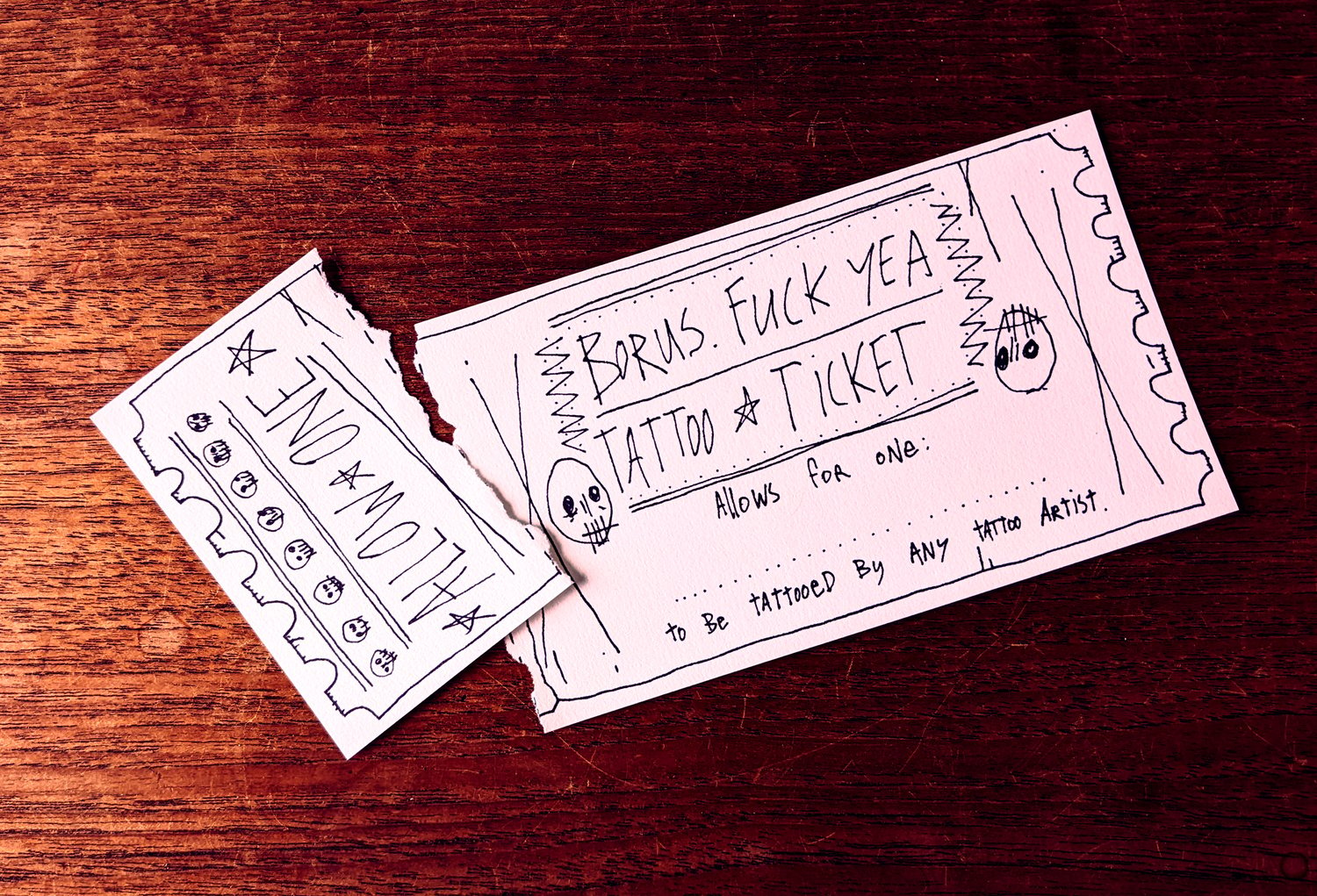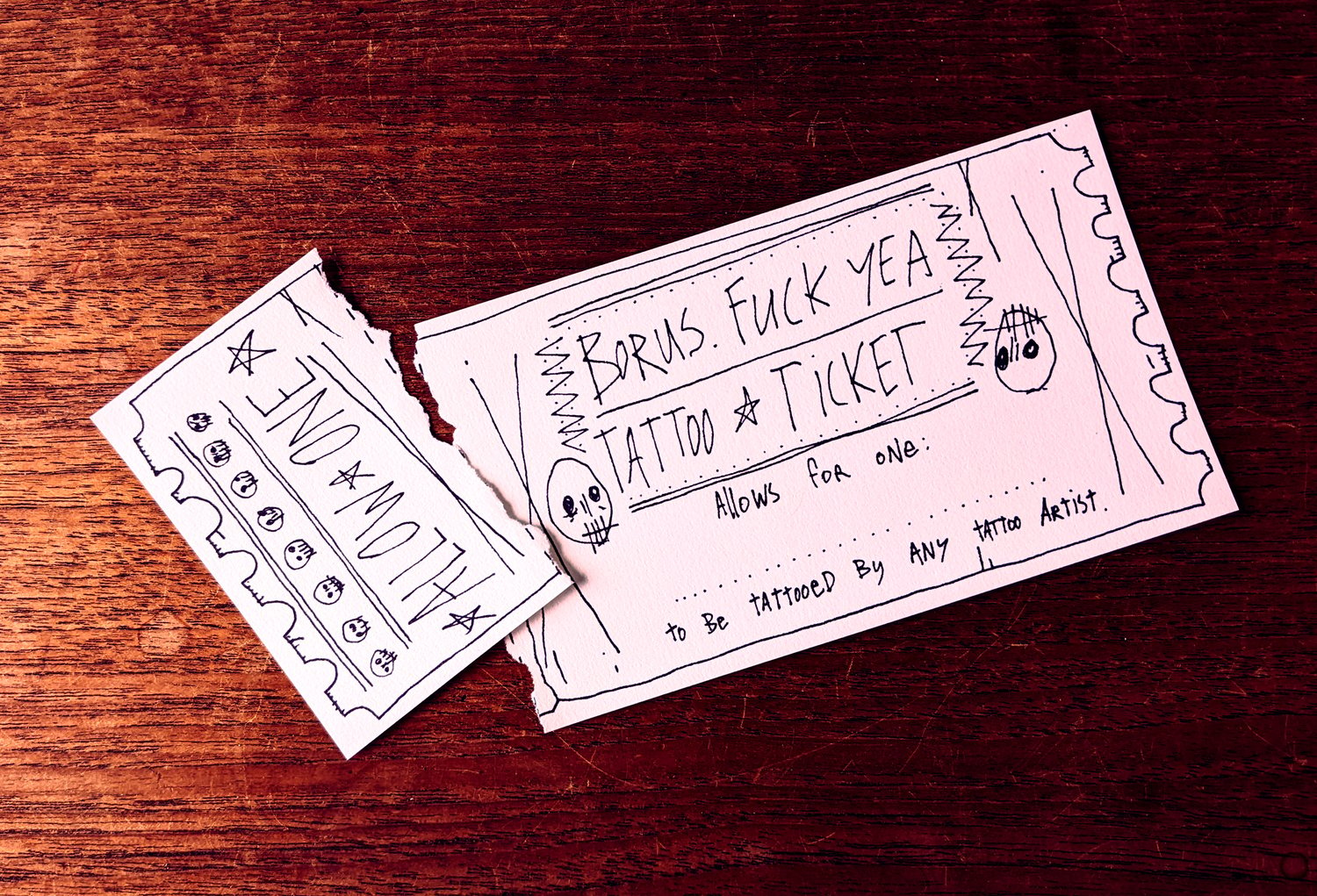 Tattoo Gift Ticket
€25.00 - €250.00
It's one of the most personal thing you can give to a person. If you know they like getting ink or if you think they can use a lil' nudge in that direction, why not buy them a tattoo?
These Tattoo Gift Tickets allow you to pay for a tattoo done by me in advance. I'll write the amount or (if we agreed on this) the subject on the ticket myself and put a mark of validation on the back. I only tattoo my own designs, so make sure the person getting this actually likes my style. You can put any amount of money attached to a Gift Ticket. If you're wondering about how much a specific tattoo costs, just send me a message!
Note that the sizes I use here are from +/- 3 cm (very small tattoo) till 25 cm (large tattoo). That's about the size range I'm comfortable with right now.
---
Don't have Paypal? Shoot me a message through the contact form and we'll use a different method.
Want to come pick it up in Rotterdam to avoid shipping costs? No problem, send me a message.
Is your country not listed? Same thing, we'll figure it out!
I pour a lot of love and care in my drawings. By getting a tattoo from me, or getting one of my t-shirts or caps, you are directly contributing to my artistic practice. I think it's amazing if you're thinking about a purchase and I want to thank all of you who have supported me already! This is such a huge motivator for me, thank you ❤️