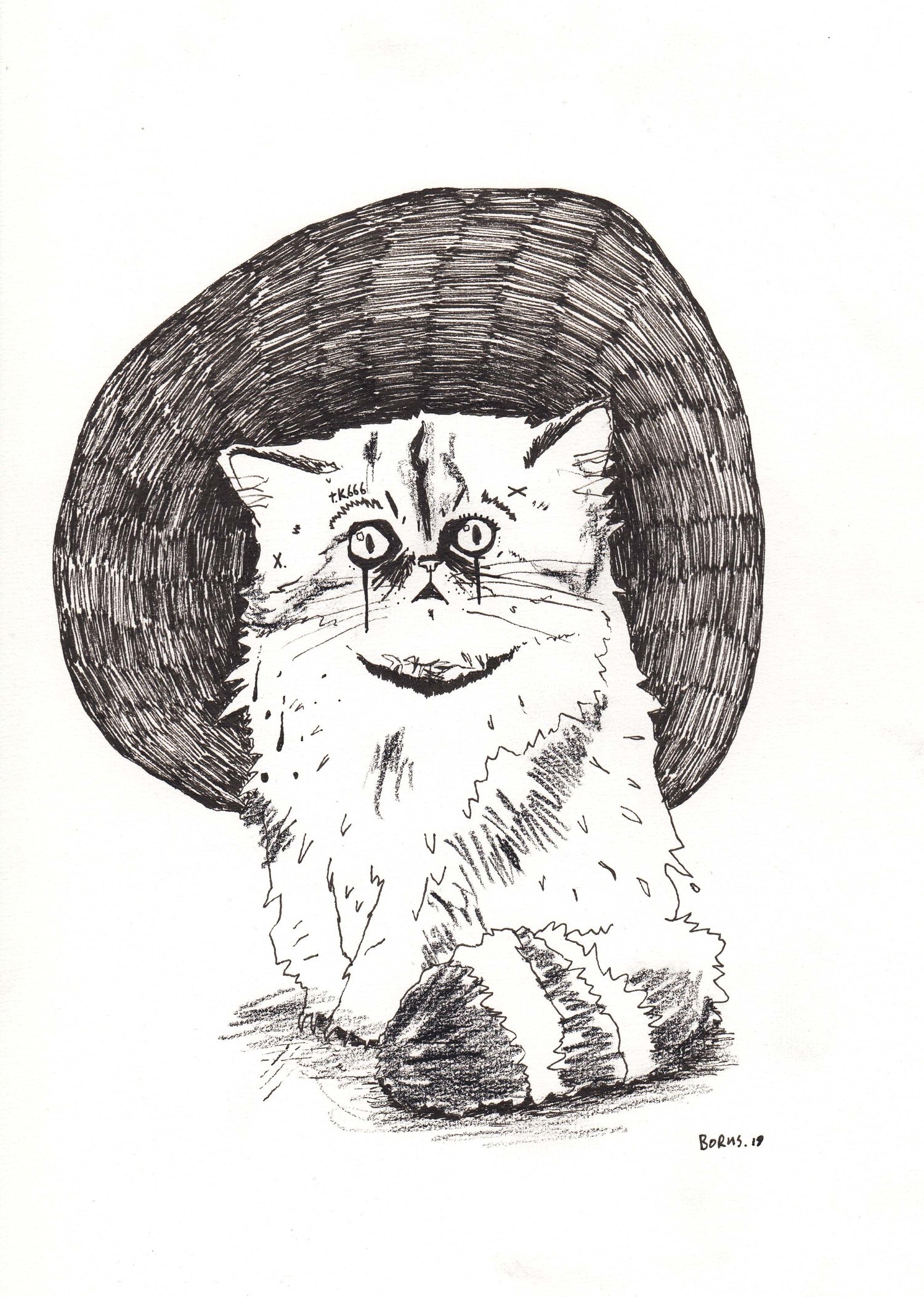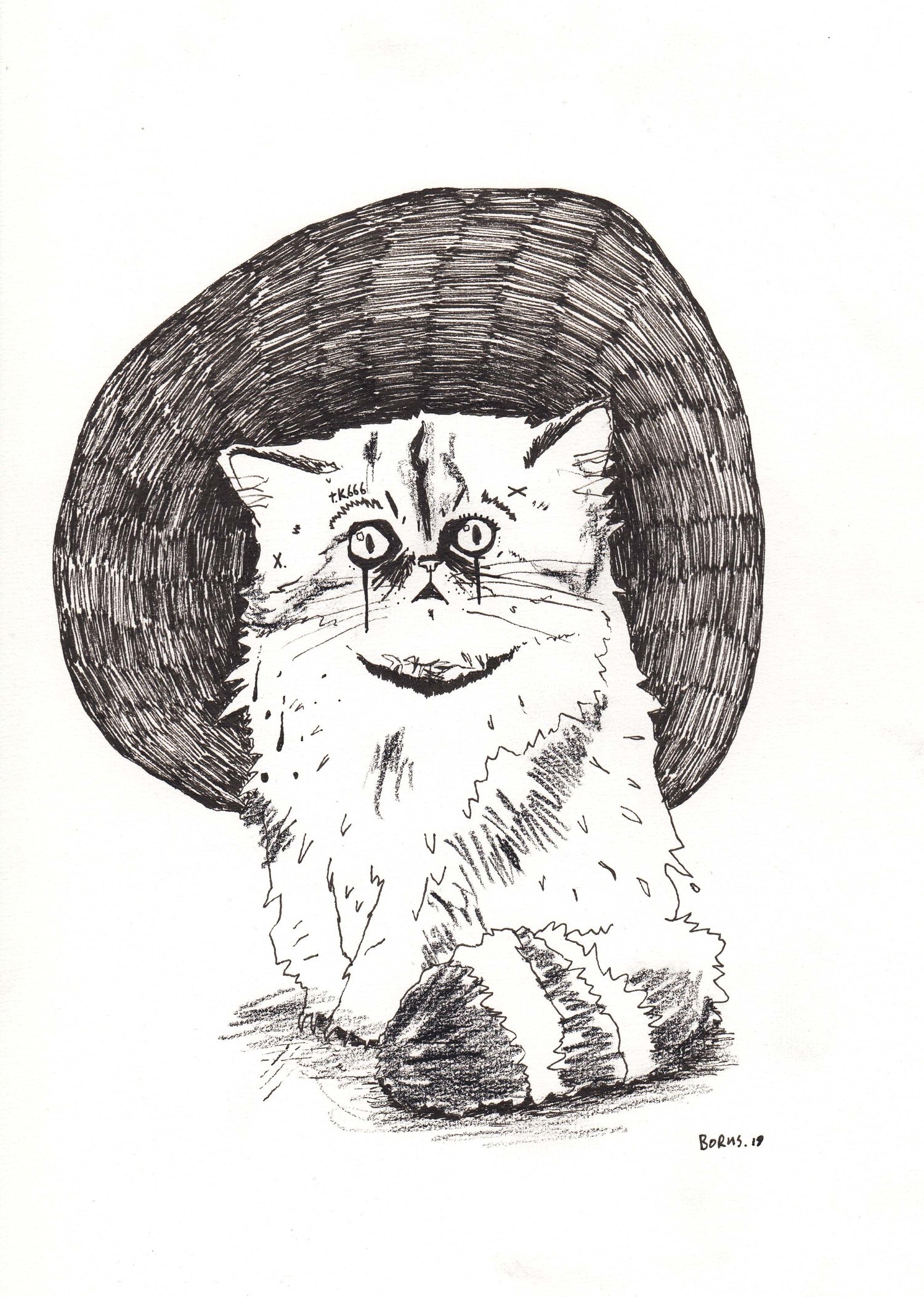 Terror Kitten 666
'Terror Kitten 666'
ink on paper
21 x 29,7 cm
2019
This is an original, signed work of art. Can come framed in a aluminium black frame with a very nice red with black core passe-partout (specially cut for this kitty).
The original drawing of this illustration is for sale.
It is a unique, signed work of art. There is only one of it, so if it's gone, it's gone. There is no frame on the drawings, but I can advise you about it, and if you live close to Rotterdam I can fix one for you. Just shoot me an email if you would like to know more about this.
---
I pour a lot of love and care in my drawings. By buying one of these, or one of my t-shirts, you are directly contributing to my artistic practice. I think it's amazing if you're thinking about a purchase and I want to thank all of you who have supported me already! This is such a huge motivator for me, thank you ❤️